Community Photo Challenge-Hometown[Amateurs ONLY] :
The theme for this week's challenge will be Hometown, suggested by Donna.

Select a photo that best represents "Hometown"
This could be something you love about where you live, either your hometown, home state, country....anything that shows your home. It is your interpretation of "Hometown" or "Home"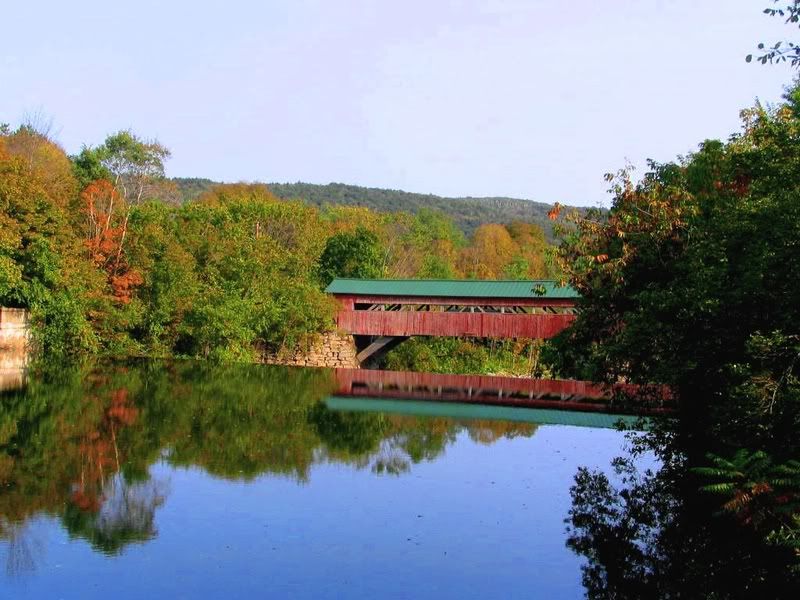 Anyone who knows me well won't be surprised to see my choice for this week's Amateur Photo Challenge, "Hometown".
One of the many things I love about living in New England is the vast beauty that surrounds me wherever I go ~ nature's gift. Another reason, is it's rich history and the appreciation and preservation that is given to it's structures and monuments that help us to remember and feel for a moment, what might have been long before our time.
When I allow myself the freedom to pack up my camera and take a drive into the hills and valleys that are my home, it is most often covered bridges that I search for and am drawn to. I will park, explore, feel and "visit" each one for an hour or more! There are over 50 in NH alone - one of which is literally IN my hometown. It is for that reason, that I have chosen a covered bridge to represent home. The one I've chosen is actually in Vermont, but I have many more on file and within the pages of my profile.
For more information on New England covered bridges, click HERE.
Thanks for visiting!