Our class recently took our annual field trip to St. Gaudens National Park in Meriden, NH. We spent time in and around the gardens and home of artist/sculptor Augustus St. Gaudens. We visited a sculptor in residence as well as a museum of St. Gaudens' work. We also explored the grounds, ate a picnic lunch and hiked a trail through the woods (my favorite part).
View of Mount Ascutney from the porch (see below)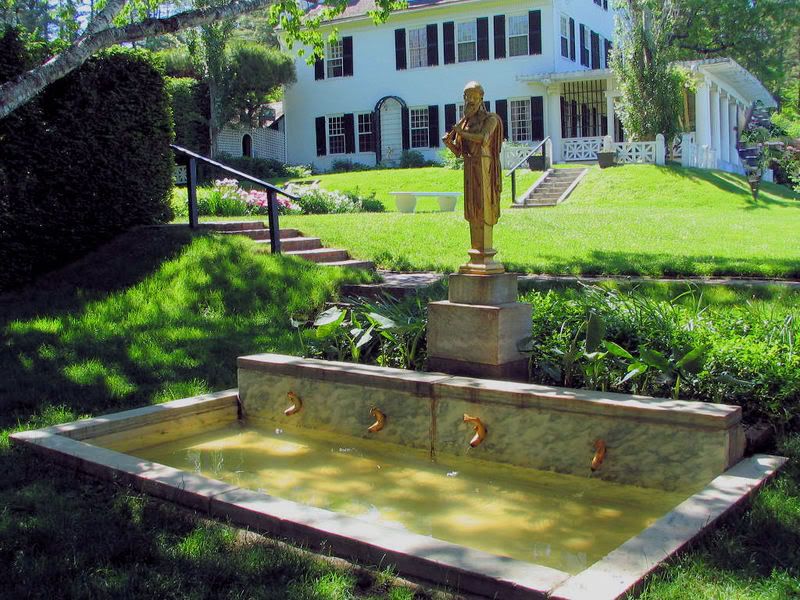 One of many beautiful spots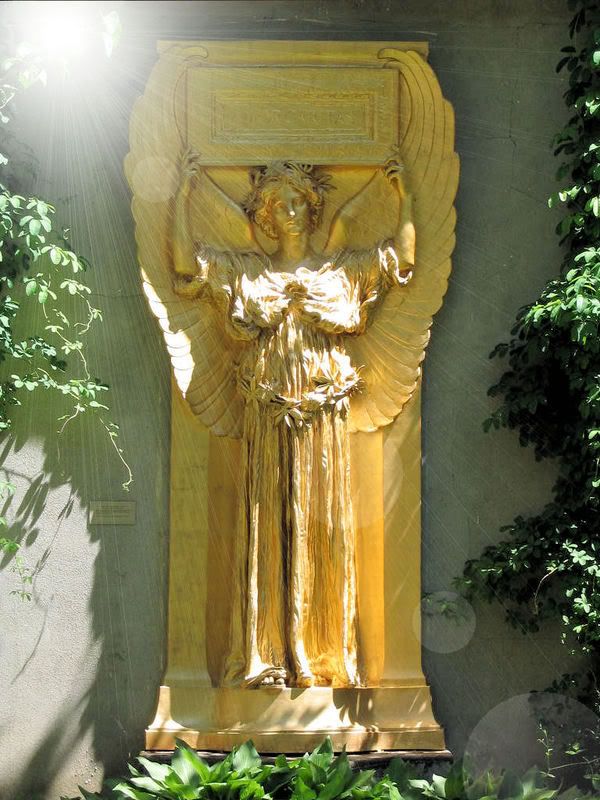 This angel seemed to be craving a burst of sunlight, so I gave her one.... ::smile::
Things are finally beginning to settle down here, as the end of this school year quickly approaches. The students, however, are far from settled, as they anxiously await the first day of summer vacation. Today was step up day, and we welcomed 17 new, energetic students into our classroom for introductions and activities.
My own "little" ones are also finding it hard to sit still. They have some fun of their own planned for the summer months, and we are all looking forward to having a bit of time off. I know I'll enjoy having more time to enjoy reading journals and hopefully writing a little more myself. Still, the lazy days of summer will be hardly that ~ I'll be working part time, for the same catering business I worked for last year (put in almost 14 hours on Saturday alone!), and the "off" time will be well spent and celebrated in every which way.
Nothing new with regards to my PC troubles. I'm having a difficult time trusting programs that offer to remove the bug(s) from my system. I was finally able to get online for the first time in days (on that computer at least... Thank goodness my daughter is willing to share!) and tried a few things to no avail. ::sigh::
Thank you to all who offered support and words of advice. As always, your comments, emails and friendships are very much appreciated!